Founded in 2009, FCSL specializes in pre-clinical and clinical flow cytometry projects. We provide:
First rate and personal customer service with frequent project updates
State of the art facilities and equipment
Prompt, clear, comprehensive, and accurate reporting
Turn-around time unequaled by other contract laboratories
Up front itemized pricing with no hidden costs
Expertise in client processes, eliminating turnover issues
We Have Analyzed Samples From Clients In…
International:
Amsterdam, Netherlands
Hannover, Germany
Essen, Germany
Frankfurt, Germany
Grosshansdorf, Germany
Bosnia/Herzegovina
Balassagyarmat, Hungary
Budapest, Hungary
Belfast, Ireland
Sheffield, United Kingdom
Cambridge, United Kingdom
Mexico City, Mexico
Queensland/Australia
Lagos, Nigeria
Ontario, Canada
Toronto, Canada
Tokyo, Japan
US Domestic:
Seattle, WA
Sacramento, CA
Aurora, CO
Denver, CO
Greeley, CO
New York, NY
San Antonio, TX
Houston, TX
Pittsburg, PA
Eagle, ID
Grand Rapids, MI
Madison, WI
Goldsboro, NC
Philadelphia, PA
Easton, PA
Portland, OR
Baltimore, MD
Gaithersburg, MD
Frederick, MD
Jacksonville, FL
Tampa, FL
Tallahassee, FL
Augusta, GA
New Brunswick, NJ
Greenbrae, CA
Los Angeles, CA
San Francisco, CA
Palo Alto, CA
San Jose, CA
Livermore, CA
New Haven, CT
West Lafayette, IN
Reno, NV
Indianapolis, IN
Greenfield, IN
Chicago, IL
Scottsdale, AZ
Omaha, NE
Kansas City, MO
Our Leadership
The owners have combined experience of 20+ years in flow cytometry and 15+ years working in a Good Laboratory Practice (GLP) environment.
---
Lynette Brown, MS, CHT
President and Flow Cytometry Specialist
Lynette has 15+ years professional experience in flow cytometry both in the clinical and research settings. Lynette has experience with many specimen types including whole blood and tissue from rodents, dogs, non-human primates and humans. She has developed and validated numerous assays for surface and intracellular markers and NK cell function that have been used on more than 50 GLP studies.

Lynette is in charge of the day to day operation of the laboratory which includes training, instrument maintenance and validation, specimen handling, sample acquisition and data analysis.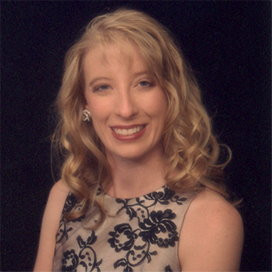 Jennifer J. Stewart, PhD
Vice President and Laboratory Director
Dr. Stewart has over 20 years professional experience and is responsible for overseeing internal and client sponsored research, preclinical or clinical drug studies using human specimens, non-human primate, dog or rodent models. She scientifically reviews the documentation, analyzes and reports flow cytometry data and communicates directly with Study Directors, Study Monitors and Clients.

Jennifer is currently serving as the Co-chair for the AAPS Flow Cytometry Action Programming Committee and has served as a guest editor for Cytometry Part B: Clinical Cytometry and as a scientific reviewer for the Journal of Immunological Methods and Clinical and Vaccine Immunology.
We are a high throughput and high capacity facility running multiple flow cytometers, and up to 10 colors daily.
We Also Have Full Cell Culture Capabilities As Well As 2-8ºC, -20 ºC, -80ºC, And Liquid Nitrogen Storage Capabilities.
We Specialize In Immunophenotyping Experiments
Human Immunophenotyping Panels
T-lymphocyte, B-lymphocyte and Natural Killer cells (TBNK)
T Regulatory Cells
T Memory, Naïve and Effector cells
T Cell Activation
B Memory and Plasma cells
Custom panels are also available
Animal Immunophenotyping Panels
NHP TBNK
NHP B cells
NHP T cell activation
NHP Intracellular
Rat TBNK
Mouse TB
Dog TB
Custom panels also available
We Are Expanding. Here Is Our 12-Month Growth Rate…
Specialized Service
---
By focusing on flow cytometry services, FCSL is able to ensure that there is no dilution of the scientific and managerial focus because of unrelated upstream and downstream functions.
We utilize Becton Dickinson flow cytometers. Currently our facility houses a BD FACSCantoA cytometer with two scatter parameters and up to 6 fluorescent channels,  three BD FACSCantoII cytometers with two scatter parameters and up to 8 fluorescent channels, and two BD FACSCanto cytometers with two scatter parameters and up to 10 fluorescent channels. We also have two Guava PCAs which perform all of our cell count and viability assessments.
We are proficient in processing a multitude of specimen types including whole blood, tissue, frozen PBMCs and tumors for pre-clinical model systems and human clinical trials.
FCSL operates as an outsourcing CRO in which specimens are shipped to us for analysis. This provides our clients more flexibility in choosing a laboratory and can reduce overload of their internal resources.
Since we rely on shipped specimens, we conduct rigorous qualification and validation of our assays to ensure specimen stability is well understood. We will work closely with you to determine appropriate sample preparation and shipping requirements for a particular assay.
Please see Blog article "SPECIMEN STABILITY CONSIDERATIONS DURING FLOW CYTOMETRY ASSAY DEVELOPMENT, OPTIMIZATION AND VALIDATION" or subscribe to receive our advanced stability guide.